Blogs
---
"Peacemaking also goes beyond the church to include "everyone." Beyond our comfort zones and outside the walls of our churches. No borders. No boundaries. Everyone. Including Muslims."
A salesman once asked me what I did. I explained to him that I am a consultant on Christian-Muslim relations. He then said smugly, as if he were making a brilliant point, "All Muslims are not terrorists, but all terrorists are Muslims."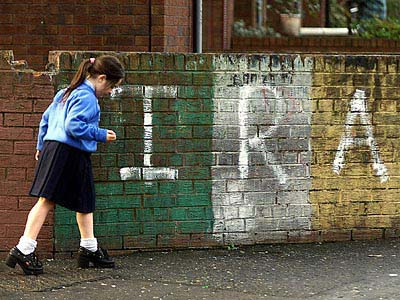 This common viewpoint is blatantly false. Timothy McVeigh was not a Muslim. The Tamil Tigers of Sri Lanka are not Muslim. The Catholics and Protestants of Ireland are not Muslims. The Basques separatists of Spain are not Muslims. Clearly, not all terrorists are Muslims.
I can imagine the kind of questions that come to mind when you read the title of this blog. "Ok, Rick, how can we love Muslims when we face the evil of terrorists? These people purposely murder innocent people to make a political point! Doesn't the Bible say a lot about justice and punishing evil people?"
Weighty questions demand worthy answers. Let me give it a shot by making two crucial points:
"We build these weapons to secure our future but also know, as if in a nightmare we try our hardest to forget, that one miscalculation or one acquisition of nuclear weapons by a committed terrorist could unleash annihilation on millions. It is hard to think of a more profound symbol of human sinfulness."
I was reviewing my academic bio recently, and discovered that the very first article I ever published was called "Security, Sin, and Nuclear Weapons." The year was 1987.
Twenty-three years later, despite the collapse of the Soviet Union, security, sin and nuclear weapons remain concerns that are as relevant as ever.
The issue on the table is a nuclear arms reduction and verification treaty between the United States and Russia. The treaty, called New START, would reduce Russian and American deployed nuclear weapons to 1,550 and delivery vehicles to 700 each. This would be a 33 percent reduction in the existing arsenals, which is worth achieving and celebrating even as we know that countless cities and millions of precious human beings could be destroyed by the use of even part of the remaining arsenals. Still, these reductions would be a great step on the way to a safer world, as would the re-establishment of bilateral, intrusive verification measures for both sides, also part of the treaty.
Perhaps you thought that after the passage of health care reform—especially after the long, bruising, political and social battle that got us there—we could move onto other things.
You would have been mistaken.
The new House of Representatives appears to have the votes to repeal health care reform, and Senate Republicans are eager to use every procedural tactic (many of which involve defunding strategies) to slow the implementation process and perhaps even to stop it. Lacking control of the Senate and the presidency, of course, means they cannot actually repeal health care reform—but GOP leadership will almost certainly make this into a central issue in the 2012 elections.
The best things happen over meals. We see this in the life of Christ. Most of his work took place on the street or over meals, not in religious meetings. My recent experience confirms this.
Ten religious leaders – Jews, Christians and Muslims -- sat around the table enjoying tasty Middle Eastern cuisine at the home of Imam Ahmad Shqeira. The fellowship was warm and friendly. Near the end of the evening our conversation turned to serious matters. I asked, "What do you think of developing talking points together that could address some of the prejudice, hatred and discrimination our religious communities face?" An immediate consensus developed. We needed to act.
(In my next blog I will explain why addressing these kinds of human rights issues are really important.)
Following this meal, we exchanged about twenty emails proposing key themes and edits to those themes that we needed to address. Then Imam Ahmad invited a smaller group of us to formalize our talking points into resolutions over a meal at the Islamic Community Center of Tempe, Arizona.
In his new memoir, "Decision Points," President Bush states that he responded, "Damn right," when CIA director George Tenet asked for permission to waterboard alleged al Qaeda mastermind Khalid Sheikh Mohammed in early 2003.
In a sermon entitled, "Repentance, Forgiveness and the Gift of the Spirit," Pastor John Piper of Desiring God ministries in Minneapolis, described forgiveness as letting go of real offenses. Piper explained, however, that if there is no standard to offend against or no expectation to violate, then there can be no forgiveness. Thus, "What looked like grace turns out to be the undermining of grace by the undermining of forgiveness."
Shortly after President Obama assumed office, he stated he wanted to "look forward, not back," on the Bush administration's interrogation policies. He asked Americans to "turn the page" on this painful chapter of our history. Unfortunately, most Americans, including Christian Americans, have readily accepted this proposal. The consequences have been tremendous. Now, President Bush may freely state that he used tactics unquestionably categorized as torture. Now, in my own conversations with other young Evangelicals, I find that our "standard" of what constitutes torture has become relative and driven by fear. We are tempted to "let go" of very real offenses (including waterboarding, shackling and stripping) committed in our name, not because we have asked for forgiveness for these acts, but rather because we have blurred the standard so far that our history has become "justified." What looked like an extension of grace to the previous administration has turned out to be the undermining of grace by the undermining of forgiveness.
"What would it look for Evangelicals to create and host the best multi-faith events in the world? What difference would it make if Evangelicals followed the example of Bob Roberts and hosted a similar gathering in their own town? What if Evangelicals became known for valuing people of all faiths, ethnicities, and backgrounds because we are all made in the image of God?"
I read an article recently on Christianity Today's website titled "Putting Evangelism on Hold".
The article is about the Global Faith Forum recently organized by Bob Roberts, a pastor in Texas. I found the title of the article interesting and telling of a common belief that Evangelicals have about coming together with people of other faiths to discuss matters of faith and religion, also commonly known as "inter-faith" dialogue or events (although, I like Bob's term "multi-faith" better). Conservative Evangelicals historically have not been known for participating in such events and many make it a rule not to. Since the ultimate aim of these events is not to "convert" people of other faiths to Christianity or not calling people to "make a decision about Christ," a common belief held by Evangelicals is that the events are just a waste of time.
The following was adapted form a talk given in Atlanta for the Evangelical Theological Society Dialogue.

I understand that our purpose here is to discuss the ethics of torture. More concretely, I will address the question of whether it was morally justifiable for the United States government, for the purposes of national security in what was then called the "War on Terror," to employ "enhanced interrogation techniques" sometimes classified as torture.
This brings to mind a story.
In August 1550 the Dominican friar Bartolomé de Las Casas was summoned by King Charles V of Spain to debate Catholic theologian Juan Ginés de Sepúlveda on this question: "Is it lawful for the king of Spain to wage war on the Indians, before preaching the faith to them, in order to subject them to his rule, so that afterwards they may be more easily instructed in the faith?" The judges included 14 of the most eminent theologians, lawyers and government officials of the entire Spanish kingdom.
"Still, this gathering of Israelis, Palestinian Christians, and Christians, Jews, and Muslims from around the world dared to dream differently. It is a dream that asks, "What is the price of peace?" Is finding a workable division of land too high a price? The answer is no. Is renouncing violence too high a price? The answer is no."
This month marks 15 years since the tragic assasination of Israeli Prime Minister Yitzhak Rabin. Rabin is probably most remembered for receiving the Nobel Peace Prize and his signing of the Oslo Accords.
His commitment to face-to-face negotiations between Israelis and Palestinians was an attempt to find a peaceful way forward from the intractable violence that has sadly marked much of the relationship between Israelis and Palestinians. Prime Minister Rabin believed that diplomacy and honest negotiations would be the key to true security and long-lasting peace. Although I was only 21 years old I remember the sadness that followed the "Yes to Peace, No to Violence" rally when Rabin's death was announced to the world.
This logic dates back to the Bible's Jubilee year regulations, which stipulated that individuals and families in ancient Israel should regularly be relieved of their debt burdens. This is something dear to the heart of Jesus himself as, when he was in Nazareth, he spoke of his entire ministry in the language of Jubilee (Luke 4:16-20)."
On October 1, 2010 Haiti was finally freed of its final $447 million in crippling debts to international institutions.
I thanked God for this small act of grace - responding to the prayers of millions of Haitians and supporters around the globe, as well as the evangelicals who joined me in sending a letter to President Obama in support of Haiti debt relief earlier this year.
It was a day of hope that spoke to the justice and truth of the Bible's "Jubilee" - a year where all debts are forgiven. It was a day that spoke to the power of the faith movement to successfully change public policy.
Just think what it is to be called to be Salt and Light. Compassion is many things, empathy certainly, but it is more, much more than that. There are two parts to compassion, the emotional part - feeling the other's pain, and the action - doing something to alleviate it.
Compassion or anger? Anger or Compassion? No contest: Trying to turn the world into a more compassionate place wins hands down.
My feelings about my first experience of "attack ads" in the mid-term elections will have to wait until another day. Whilst people who should know better muck-rake, there's a human race to help save.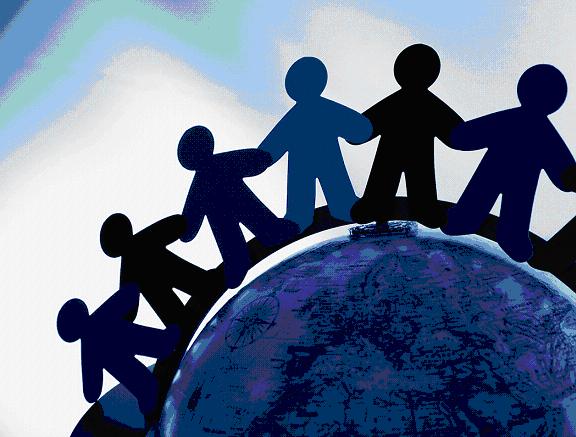 November 18th is the day. It will be a year since the launch of the "Charter for Compassion", an event I filmed at the National Press Club in Washington, D.C. and which I have been following throughout the year as part of Odyssey Networks' commitment to tell the stories of faith in action. We have gathered stories of compassionate acts wherever we have gone, from Nigeria to Haiti, from Louisiana to Seattle. And what have I learned? Well, for one thing, compassion is no mushy wishy-washy weak option. Jesus' life was the embodiment of compassion, he showed us the way, he challenged us, and his life was no easy-opt out!